Professional Basement Waterproofing 
Turn your damp space into your happy place!
The top basement waterproofing company in Philadelphia is Basement Waterproofing Scientists. The team has over 30 years experience and has a reputation for providing high-quality basement waterproofing products to homeowners in the area. They use the latest technology and techniques to ensure that their customers' basements are protected preventing moisture.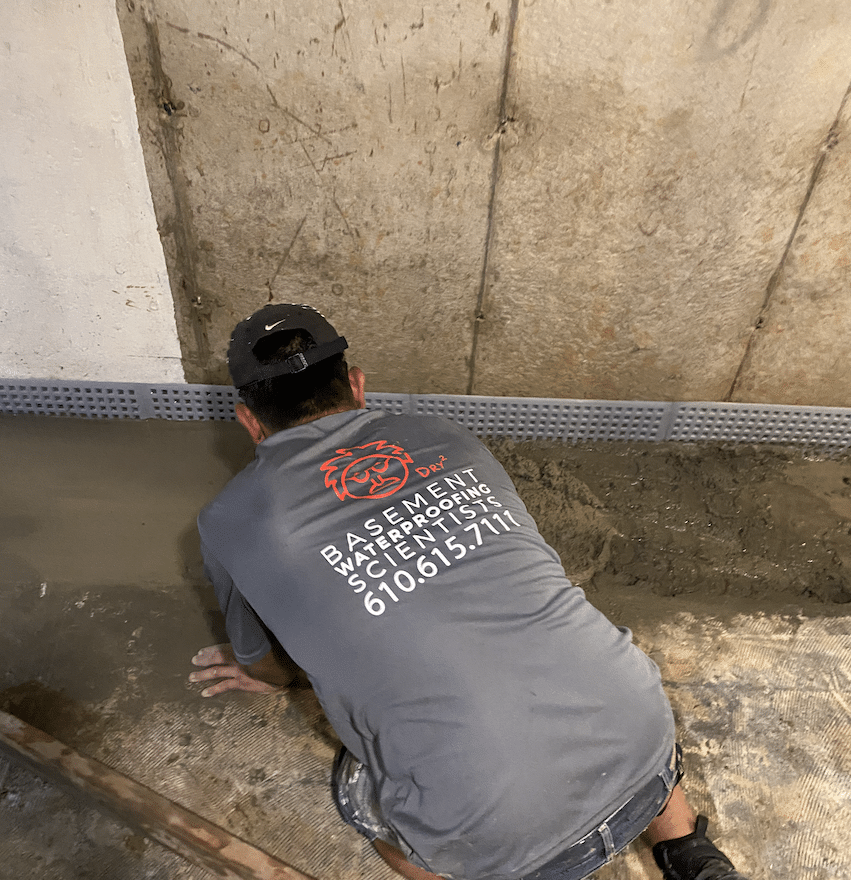 Basement Waterproofing Scientists are Basement Waterproofing Specialists in PA, NJ, and DE
and offer free in-depth inspections to homeowners in the Philadelphia suburbs and surrounding areas. Contact Us During these inspections, the inspectors evaluate the basement using the latest scanning technology. This helps the inspector identify the source of the basement leaks. With this information, we can identify the best method for permanently waterproofing the basement and directing water away from the home.
Some Waterproofing methods we use to keep your basement dry include:
Interior Drainage Systems
Interior Drainage Systems are one of the most effective ways to keep water away from the interior of a basement. These systems are installed along the inside perimeter of the basement walls and are designed to collect water that seeps in through the walls and floor moving water away from the interior. The water is then directed to a sump pump, which removes it from the basement.
The design and size of interior basement systems (or french drains) is based on the cause of the leak and the size of the affected area. The goal of basement waterproofing is to make sure that the pathways for water to enter the basement area are closed.
After your free estimate, the entire process may only take 1-3 days to install basement systems and get your basement totally dry. Keeping water out also prevents structural damage. Mold removal will also keep the space healthy.
Waterproof coatings
Waterproof coatings are also a popular option for basement waterproofing. These coatings are applied to the walls and floor of the basement and provide an extra layer of protection against water infiltration. They are particularly effective in older homes that may have porous walls and floors.
These kinds of applications do not keep water away from the foundation, but they may prevent penetration into the living area. The total cost of these kinds of solutions is generally less than more invasive solutions.
Hydraulic cement can also be used to stop many different types of small leaks. This kind of application can keep water from penetrating small cracks or penetrations.
Sump Pumps
Professional installation of sump pumps are another essential component of any basement waterproofing drainage system. These pumps are designed to absorb water from the basement and prevent flooding.
Basement Waterproofing Scientists offers a range of sump pump options for Philadelphia homeowners, including battery backup systems that can continue to operate in the event of a power outage. Sump pumps can not only help keep a wet basement dry, but can also be used in crawl space encapsulation and crawl space repair.
Foundation Repair is offered by Basement Waterproofing Scientists in Philadelphia PA and surrounding areas. Foundation problems can contribute to water infiltration in the basement, and addressing these issues can help keep water away. Foundation repair ensures the structural integrity of the building. 
Mold remediation is another service provided by Basement Waterproofing Scientists. Mold can be a serious health hazard and can cause significant damage to a home's structure. Basement Waterproofing Scientists' mold remediation experts use specialized equipment and techniques to remove mold and prevent it from returning. You may want to perform mold testing, especially if you're considering basement finishing. Mold testing can confirm the success of mold removal in the basement.
Crawl space Waterproofing prevents water from seeping through the soil and into the foundation. This technique involves the installation of a vapor barrier, which is a layer of material that prevents moisture from entering the crawl space. The vapor barrier is typically made of plastic or foil, and it is installed over the soil and up the walls of the crawl space.
Basement Projects
Your waterproofing project begins with a professional free inspection and free estimates. Our inspectors may use tools such as infrared camera and moisture meters to identify the source of the leakage. Once the source of the leakage is identified, we can create a plan to solve the problem on the spot. Contact us.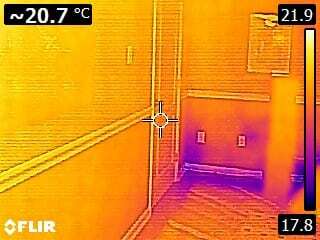 We are a family owned contractor; our services come with industry leading warranties for Philadelphia homeowners and we take great pride in our quality workmanship.
This process involves several techniques, including crawlspace repair, foundation repair, basement repair, interior drainage, crack repair and mold remediation. We specialize in basement waterproofing and offer a range of services to prevent damage caused by basement floods and heavy rains. It is critical to perform basement waterproofing before beginning a basement finishing project.
Give Basement Waterproofing Scientists a call today! You receive a reasonable price on solutions for your waterproofing issues. Our goal is to make all of our clients completely satisfied with the finished product. We are fully licensed in Philadelphia and surrounding areas for repairing basement water issues. If you're having basement water problems in Pennsylvania, we've got you covered. Our family owned specialty construction company offers waterproofing solutions for any job you may need service for.